Come on now: dent de lion, red dress, May sixth, more ska. 
The snipers are harder to see, my friends.
I have to make a fairly big decision and I'm very bad at doing that and fairly to very bad at making mostly all the small ones. There are yeses and noes to be had or said that look foolish in plurals and don't even exist yet but seem immanent and dense in what I don't know to call my neck or my back and I am wide awake.
"Howdi ther Rins said Maybell blushed like a flouar while we were all sitting there in that rainy trailer, pounding at the gates of American literature." from 1/3, 1/3, 1/3 by Richard Brautigan
This heat has reduced my wardrobe to a handful of cotton dresses with high hemlines and wide skirts that make me look both eight months pregnant and nine years old. To summertime!
So it's hot outside! Caveat: this caliber of heat drops a lassitude and a resignedness on me, pulls an apocalyptic caul over the shape of things here and things to come. There's a heat advisory today and the Illinois EPA issued an air quality alert. It's an ozone action day today and it's never going to rain again and we're all going to die melting and screaming! A riddle: stay calm, and without...
It's my way to the highway.
Last night I sat with a woman who sang songs loudly, out of nowhere, with the wrong words. To sit is to sit and stop a woman from biting her forearms or banging her head into her bedframe or scratching open again her suicide-attempt-soon-to-be-scars or asphyxiating herself with a pillowcase, to sit and watch the woman sleep while she sleeps, to not fall asleep while she sleeps, to sit and read, to...
I guess the closest word to what he is is neighbor, this old man with nine teeth who lives in his car outside my proper neighbor's house all day long, listening to blown-out car speaker salsa and reading the newspaper, then sits on their front steps with them all evening. Every morning while I'm putting dogshit in a bag he says to me, "Hey Mommy." He's Puerto Rican...
Watch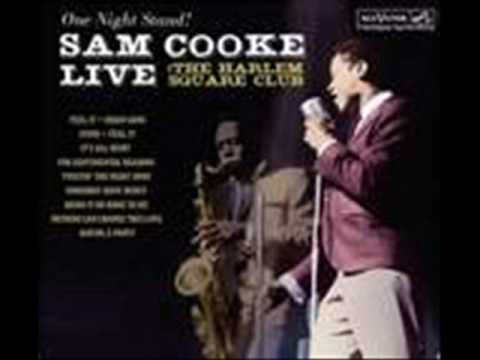 I've always wanted to toss a drink in someone's face, some swanky cocktail from a Collins glass during a sexually-charged argument in a dimly lit bar. Last night I got the other and wetter end of the deal, in a unfancy way:  a full twenty ounce styrofoam cup of ice water from a patient at work.  It's not that bad, a mild affront, a big surprise, and as my older lady coworker...
A early resolution of sorts both for writing and...
You just go on your nerve. If someone's chasing you down the street with a knife you just run, you don't turn around and shout, "Give it up! I was a track star for Mineola Prep." That's for the writing poems part. As for their reception, suppose you're in love and someone's mistreating (mal aimé) you, you don't say, "Hey, you can't...
Happy things now, everyone.
I asked a patient yesterday, "What are the voices saying?" and she said "Happy things, now…it's almost Christmas!" as if, why ask, the voices are of course sensitive to the holiday season and what else would they be telling her but the best of tidings even though every other day of the year they whisper and scream to kill oneself and one's unfortunate...
The wind was shaking my bed this morning.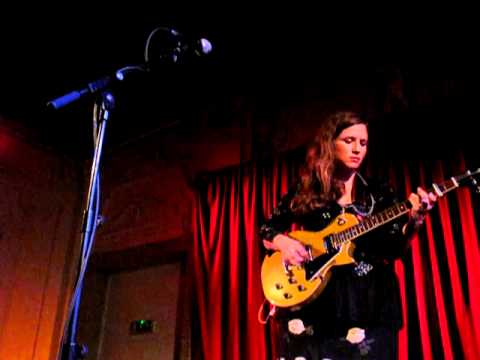 You look good for a white girl.
I complimented a patient's makeup, sparkly lavender laminate on the lips and a deep violet-electric blue gradient over her eyelids.  She asked if I wore makeup myself and I said some, sometimes.  She closely inspected my face for traces of cosmetics and very seriously said, "I don't see it. And I don't want to see it.  You look good for a white girl."
Miss Mary Mack all dressed in black with silver...
I spent eight full hours playing Uno with a woman who knocked out the front teeth of a counselor at her last group home.  She won twenty-two games to my twenty and we stopped only for dinner and some rounds of the clapping game called hand clap or "pitty-pattin',"  you know, your mom is ninety-nine she think she fine she goin' out with Frankenstein.  The non sequiturs born...
Happy Birthday, Kurt Vonnegut, Jr.
So it goes.
I dreamt I was living in a small city where I had a rival.  We had the same friends, personal interests, and profession, which was high-end shoe sales, and the city was a city, but small, so we were always in the same places, wanting the same things, wanting especially for the other to fail at those and all things. Our dynamic was serious in its animosity but not to the point of murderousness, and...
Black Elk Speaks
I'm reading Black Elk Speaks.  John Neihardt interviewed Black Elk in 1930 to write the book and of course adds his own weird, white, Romantic twist to the text.  But Black Elk's voice itself is straightforward.  He speaks beautifully about Crazy Horse and becoming a holy man as a fourteen year old Lakota boy with visions in 1876.  Then he focuses in on these bizarre moments in the...
Life has offered me a string of overlapping, unforeseen little devastations as of late.  I've never been a gourmand and my diet tends, especially under duress, to topple into squalor.  I just ate a grade school hobo's lunch, peanut butter and strawberry jelly sandwich and a can of baked beans that I opened with a knife. 
Tonight at work I physically broke up a sizable fight: three women in real rages with at least a half ton of weight, some coworkers, and me between them. Some nights feel as if I've wandered away like a distracted child from what I thought my life was like and into a fluorescent-lit corridor of other people's ill humors and anger, their bad glances and askew escalations, their...
Today I presented a case study of a patient to an audience of anti-union management and a drug lord in the accredited guise of a psychiatrist.  So when a person is dripping over their brim with bullshit and seems unaware of it, is this because the bullshit dripping down into their eyes keeps them from seeking a reflective surface to determine what is this all over me, this shit, is it my own...
Monday
This morning an old woman in a wheelchair outside the hospital down the block saw Gerda and exclaimed "Oh, pizza!" and the sounds of her laughter and clapping hands rose and fell in a Doppler array as we passed. I'd like to think this was a high point of the day for all of us, but there's no telling what misidentified delights the afternoon held for her.  As for me, I found...
The men, the men, the men.  But the women.
Looks like I've gotten so involved with living actual life I haven't had time to talk it up and decry it on the internet.  I've also started writing at thehandshakemagazine.com, which is about to come alive internet-wise and will publish its first print issue early in the summer.  Aieee!  I'm guessing this little old blog will become more personal, more about my feelings...
Friday
It's Friday night and Gerda's got her whole brain on the marrow of a beef bone.  I'm reading the Dictionary of Clocks and Watches and listening to Otis Goodwin, Eddie Bo, the Diplomettes.  Some songs tell you just how to dance.  One definition of time is this: a nonspatial continuum in which events occur in apparently irreversible succession. Apparently.  Apparently...
Fat Tuesday
At work today they gave away free pączki and made the cafeteria staff wear sizable polyester cockscombs whose price point appeared so low they could only have been stuffed with a high-loft and absolute white carcinogen.  The women serving free pączki looked as if filled with the same some while ago, time having settled it beneath their skin the way time settles many things, that is unevenly into...
I am home from work, work, work.  There's a patient on the unit who screams personalized obscenities intermittently and without provocation, I mean lungs-out screams them.  This was an explosive icing on the cake that was the four hours of sleep I got last night.  Sixteen hours is one long while on a psychiatric ward if you are not a psychiatric patient.  And probably if you are. My work is...
I worked all weekend, literally all weekend, home only to sleep and shower.  It was a bit much.  Sometimes my work seems a true human service. Sometimes my work seems a terrible bazaar of junk talk, strange and constant language in recirculated air.  I heard these things: "A lot of kids died because of Superman.  I mean it.  I almost did." "So you're German, it's...
Yesterday I met Rosa, an ESL student I'm tutoring at the Association House, where we spent an hour introducing ourselves in the overlap of English that we both know.  We talked at the end of the hallway on the fifth floor, where teenagers passing into the computer lab and her eight month old daughter occasionally waking up from a nap interrupted our wandering conversation about Mexico, the...
It's my birthday!